Jefferson, TX 75657
~~~~~~~~~~~~~~~~~~~~~~
RV LIFE:
Ahhhh! These last couple of days have been wonderful.
Ahhhh! The weather is delightful. 45-50° overnight into the morning and 60-70° in the afternoon.
Mmmm! Scott made smoked chicken in the
Cobb
for dinner.
Mmmm! Yummy lunch out.
~~~~~~~~~~~~~~~~~~
SIGHTS: Jefferson, TX
What a sweet little town Jefferson is. We have done more in little ol' town of Jefferson, TX than in busy Little Rock, AR.
We enjoyed a lovely walk on a lovely day, for a quick look-see through town. So many historical buildings still standing. Many kitchy stores set up inside these old buildings.
Quite a few antique stores also. We are not into junk, oops antiques at all. Sure, I'll refinish an old piece of furniture, but I won't pay top dollar because it's an "antique". I'd rather go to Good Will.
~~~~~~~~~~~~~~~~~~~
CRAFTS
& the
digital world
unite
:
All joking aside, I have found the most fabulous app for the I-Pad!!!! I am all for reducing paperwork and try to do as much on the computer or other digital devices as I can.
Essentials for following a pattern is my clicky thing row counter.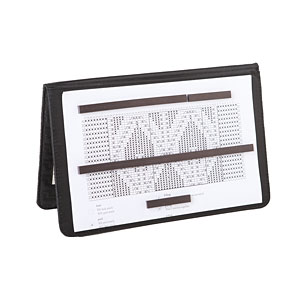 Magnetic chart keeper for more complicated patterns.


Highlighter tape can be found at office supplies and some crafts stores.
PRODUCT REVIEW:
JKnit HD Lite
is a wonderful app for keeping track line by line, row by row of where you are. Once you figure out how to get the pdf into the program this is super easy to use. This takes the place of the magnetic row keeper and the highlighter tape. I still use my clicky just in case my I-pad dies. I haven't seen the benefit of purchasing the "pro" app. I'm very happy with the free "lite" app.
~~~~~~~~~~~~~~~~~~~~~~~~~~~~~~
PETS:
Poor Devin, ever since those "scary children" came into his safe home (RV) for a visit, he has become hypersensitive to children. Now when he sees children even passing our site he creeps under the RV to hide. Even if he hears kids playing/laughing outside, while he's inside, he hides in the back of the bedroom. Poor baby. I'd like to help him get over this, but we are not exposed to children often, I don't want to be exposed to children and it would take a dog savvy Mom to allow their children to help desensitize Devin.
~~~~~~~~~~~~~~~~~~~``
BUSINESS REVIEW:
Jefferson Texas General Store
, Jefferson, TX
Our rating 3 out of 5
We probably spent at least an hour or more looking at all the interesting items. They have lots of old time candies.
Scott picked up gum cigars.
I chose gum cigarettes.
Scott HAD to purchase
Fizzies
, which I never heard of. Fizzies are a fruit flavored powder added to water that makes the water fizz and flavors it slightly.
We also picked up a couple of Pralines that we saw being made at the store. These were much better than the Pralines I tasted in New Orleans.
The General Store has lots of jams, sauces, pickled items etc. They have jars open for sampling. That was probably a bad thing, because I didn't like anything I tasted. If there were no samples, we probably would picked up a couple of jars.
The General Store had lots of old time games, magic tricks, wooden gliders,etc. Also carried lots of hats...cowboy/cowgirl, straw sun hats, baseball hats.
We had a enjoyable time just window shopping.
I even met up with John Wayne!
Jefferson Fudge:
Our rating 3.5 out of 5
Friendly clerk. Lots of jarred jams and pickled items. But none open for sampling.
Fudge was very good. Not the best, but definitely more creamy than sugary. The nuts were not only beautifully arranged on the fudge, but fresh and rich tasting.
~~~~~~~~~~~~~~~~~~~~~~~~~~~
RESTAURANT REVIEW:
The Bakery Restaurant
, Jefferson, TX
Our rating 4 out of 5
Keep in mind this is a very casual, rustic restaurant. We stopped here for lunch in the quaint town of Jefferson, TX.
MEATLOAF: The meatloaf was excellent! It came with a sweet tomato/ketchup gravy. I prefer that to a brown gravy.
MASHED POTATOES: Tasted instant to me. I'm surprised if they were, since they specialize in baked potatoes, they definitely have potatoes on hand.
#2 BAKED POTATO: A huge potato with butter, sour cream, raw chopped onion and real chopped bacon. Absolutely delicious. A full meal in itself.
CINNAMON RAISIN BREAD: This loaf weighs, 2 lbs. 11 oz.. I didn't taste much cinnamon, but had correct amount of raisins and covered with a thick layer of white confectioner's icing. Unfortunately, this loaf was kind of dry, so couldn't be eaten without toasting. Once toasted with some butter melted on it, then it was very good.
SNICKERDOODLES: Yummy!
PINEAPPLE PASTRY: Flaky and overflowing with a delicious pineapple filling.
I would definitely return here for their baked potatoes alone!