Sandy Creek COE
Jasper TX 75951
~~~~~~~~~~~~~~~~~~~~~~~
RV LIFE: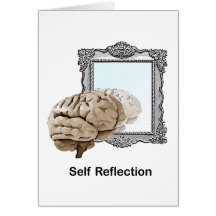 So after a year and half of RV fulltime, I'm bored. What????
Well, let me explain, maybe.
Throughout college and into my adult life, I have always worked full time and even quite a bit of overtime. Time has always been very precious, with not enough hours in the day. Even during our first year of RV'ing, I had a lot of scanning of photos to do and still enjoying the luxury of time to do crafts and sight see and walk. I now find myself with lots of time on my hands. All my scanning is complete, there is no house and bills to keep track of, no house to clean, no foster pets to train and clean up after, no garden or lawn to upkeep, no job to complain about. So what do I do?
In reality, I'm not bored because I don't have anything to do. I have plenty I can do.
Play computer games, read books & magazines, listen to books and podcasts, follow blogs, knit, crochet, xstitch, walk/explore, watch movies, nap, geocache, rv chores. Plenty to do, but do I want to do them? Some yes, some no.
I'm finding that I need to feel worthy. I'm having a difficult time not contributing to the running of the world. I feel very selfish with all this time and not working. This is just something I have to work through. I guess that's why I volunteer, I guess that's why I signed us up to workamp at Four Paws for 3 months. I need to feel like I'm contributing to making the world go round and to make life easier for others.
I'm finding it difficult spending the majority of time doing things just for me. This has been my ultimate goal, to retire and have the time to do as I please. Now it's here and I'm having a difficult time adjusting. I need to feel worthy or that I earned this time. I feel nothing in life is free and right now I'm freeloading.
I think iI should maybe explore self reflection. Meaning, instead of trying to seek my worthiness within and never living up to it, maybe I should try to see myself as others see me, which I think would be a much better view.
So now that I've decided Self Reflection is the better term, I've searched the net for help. This blog has been such a help in my life. Posting my thoughts leads me to researching instead of just sitting in a chair and pondering. So what I've found so far and this has really lifted my spirits already...
"Those who have successfully completed addiction programs, or followed religions that emphasize self reflection have proven that being aware of ourselves is a critical step toward self improvement."
I guess what I'm looking for is self improvement or maybe self acceptance.
I found an informative webiste, that I plan on exploring when my mind is fresh and not now as I'm ready for bed.
~~~~~~~~~~~~~~~~~~
WILDLIFE:
Two surprises were found recently. While in Jefferson, TX, we saw white Pelicans .
I thought Pelicans were grey & only found in the tropical climates. After searching the net, I found this map of where
American White Pelicans
are found.
Sure enough, we're in the blue area.
Now in Jasper, TX, we were told to be careful of alligators. Again, I thought they were found only in tropical climates. Obviously, not true.
This 6' gator is right on the shoreline by the boat ramp at our campground.
~~~~~~~~~~~~~~~~~~~~
BOOK REVIEW:
Killing Floor
by
Lee Child
My rating:
4 of 5 stars
Action packed, "Die Hard" type story. Suspense, a little romance, a macho rebel hero.
I look forward to continuing this series.
View all my reviews
~~~~~~~~~~~~~~~~~~~~~~~~`
FOOD: I made sauteed sweet potatoes tonight. Yum!
Just cube. Heat frying pan with a touch of olive oil. Throw the sweet potato cubes in and slow saute away. The outside forms a sweet crust and the inside is soft and sweet. Just add some salt & pepper to taste. Delicious. For an added zing, crumble fresh rosemary into it.