~~~~~~~~~~~~~~~~~~~~~~~~~~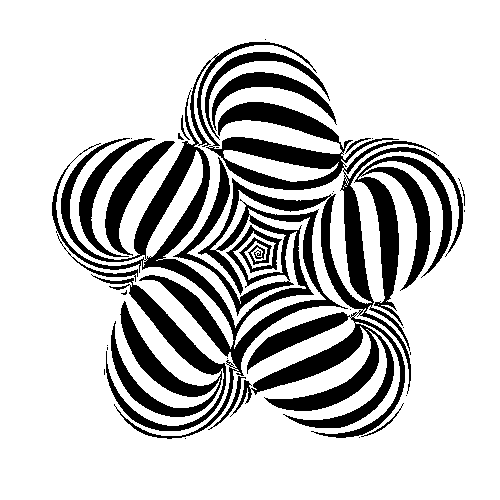 RV LIFE:
I'm so confused!
What time is is?
What day is it?
Where am I?
Yep, that happens quite often!
Ms.
Cozy Be Gone
has just retired and is now Full Time in a Casita with her husband. Now that is love! She was blogging about not knowing what day it was.
"Watching the clock, I don't miss, but I sure like to know what day it is. "
I think most who are retired can relate to that! Scott bought a day clock for our RV before we were even on the road. I laughed and thought it was silly. But...he was right! Yes, I'm humble enough to admit, Scott can be right.
Our first few months in the RV, we would forget what day it was and I'd look at my computer to find out. Scott would quietly remind me of the day clock on the wall. It took us almost a year to finally get into the habit of looking at the clock not only for what time it is but what day it is also!
So, now that we've gotten past that hurdle and know "when", we now have to learn how to realize
where
we are.
Just this morning, I was looking at a brochure for the North Olympic Peninsula and saw an ad for a Lavender Farm open 7 days a week, free, etc. Hmmm, now that the Lavender Festival is over, it would be a good time to visit that farm. Even though Sequim is 25-35 minutes away, it would be a nice place to see and experience. Do I want to make the drive? (I know it's not much of a drive, but we tend to stay very close to home once we're settled at our site.) Oh, wait! Never mind. We're in Neah Bay, not Port Angeles. Geeze, this happens frequently. Maybe I need a chalkboard on the wall and I'll write WHERE we are. Once we are inside the RV, it is home and we can be anywhere and still feel at home....because we are.
FT RV'r, Susan from
On the Road
blog, has the same "where are we problem". She recently posted,
"
For us, the two Full timer mottoes really hold true:
"Home Is Where We Park It"
"House-less, not Homeless"
Our 5th wheel really has become our home- as Paul says- once we come inside and close the door- we're home, no matter what town we happen to be in. And sadly, too often we forget where we are!"
I look at the map on our blog and I almost have a panic attack. I see how far away we are from our "familiar" area, meaning the East Coast. We are pretty much at the total opposite of the US from my parents in FL. It's an odd feeling realizing that if we needed to get back to family on the East Coast, it would not be a simple task. I'm used to a 2 hr. plane ride to my parents. Here in Neah Bay, WA, I don't know how far the nearest Nat'l airport is and then it would be much more than a 2 hr trip.
Our neighbors in this park were super nice. That comes in handy when the sites are so close. (I'm sorry, Zeus' parents, I don't think we ever exchanged names.)
First our next "door" neighbors gave Devin & Lyla their leftover steak. They have a beautiful German Shepherd, Zeus that they don't feed table scraps to. I wish I had gotten a photo. He is truly a beautiful dog inside and out. His face was so full of expression. I just couldn't stop hugging him. Devin was very jealous! Then they shared their firewood with us. Everyone just seems to leave their wood and pass it on to the friends they made nearby. Another neighbor 2 sites down gave us a beautiful watermelon when they left.
Mug is just for size comparison
After cutting this up, we ended up with 2 gallon sized zip lock bags. Yum! That'll be a nice evening snack. Much better, well better for me than ice cream.
We are certainly the odd folks here in Neah Bay. First we are not from the Makah Tribe and second we are not fishermen. Salmon is the name of the game up here. Men & women campout. The boat is more important that the shelter. Out come the chest freezers and vacuum sealers! Yep, it seems the majority of sites have chest freezers, even if they are only staying for the weekend. A whole other type of life up here.
Thank goodness TdF (Tour de France) is finally done. I am so sick of the commentator's voice. My husband has been watching this religiously for the 21 days? it's been on. The only thing "worse" is when he used to watch America's Cup. I think that's what it's called.
~~~~~~~~~~~~~~~
PETS:
The Ratkins are doing well. When they first arrived, I thought they were pretty boring. They just cuddled with each other and slept all day. Finally after about 4 days and various hand fed treats, they are much more attune to what's going on. They have 3 levels in their cage. I gave them some watermelon I cut up. Wow! They grabbed that right out of my hand and gobbled it up! They are really cute! Devin is still fascinated by them, but has calmed down somewhat. We still don't trust him loose while we're sleeping. I don't want to wake up to a Ratkin cage on the floor and the little ones scurrying around trying to keep away from Devin.
So where do they go when we travel? We have our two 60+ pound dogs in the backseat of the pick up truck and our parrot is in a small pet carrier in between Scott & I. Where can we possibly fit the little ones? Thankfully
"Mama Keiter"
said they just wedge them in the 5th wheel and they seem fine. So in between the toilet and the wall they were stashed. The cage was still upright and in the same spot when we arrived and all was well.
Comment from the
ratkins' family
:
"I tried to leave a blog comment but I can't get my iPad to jump through the right hoops...anyway, I was reading your ratkins update aloud to the kids and Joel piped up with his best imitation of Patches's voice (as we imagine it might be) and says, "hey Chino, why are we in Forks again? Weren't we just here? We don't need forks for watermelon. We have our paws." Glad to hear all is well. Enjoy! We love that side of the peninsula. Jenni"
Since we were given a LOT of firewood by our neighbors, we've been having a campfire every day. The weather is perfect for it. Lyla can be quite the cuddle bug when we are outside.
Our friend Pete W. said Lyla looks like a big sheep blanket!
She sure helps to keep us warm. Yes, it is chilly here! Notice Scott is wearing a fleece jacket.
I am wearing jacket and my fingerless mitts!
~~~~~~~~~~~~~~~~
BROWSING THE WWW:
Anyone notice my new widget on the left side of the blog? It states our current temps at where we are! I wish more bloggers would at least state where they are at the top of the post (like I do). I read so many RV blogs that I can't keep track of where you all are unless you state it on each post. I saw another blogger always posted where, morning temp and evening temp. I appreciate that info. It enables me to better relate/understand their post.
~~~~~~~~~~~~~~~~~
CRAFTS:
I'm in the middle of crafting. I'm still working on my crocheted 1850 Old South "bed doll" gown. I have to make lots of rows of ruffles using a teeny metal crochet needle and cotton crochet thread (not yarn). This is an RV project. No way could I crochet with that tiny needle and thread in the bouncy truck.
This is the skirt part.
I'm also working on a knitted tee called
Sophie by C2Knits
with a circular yoke. I used the hand dyed silk yarn I purchased in Astoria for the yoke.
I'm using Caron Simply Soft acrylic for the body. This is a travel project. Worsted weight yarn with size 7 needles. Plenty of forgiveness for the bumpy ride.
And I've finally used up all that damned acrylic red yarn! My last project with that was a heart garland for a Valentine's Day decoration. It will pack easily and is not breakable. Photos at a later post.
~~~~~~~~~~~~~~~~~
RESTAURANT REVIEW:
Warmhouse Restaurant
, Neah Bay, WA
Our rating 4 out of 5
Yes, there is a limited menu. Yes, the service is slow. But...what we ate was delicious, and the service was friendly.
We at here twice and both times only had the cod and clams, plus fries and onion rings.
Fried Cod: Flavorful breading and the cod was sweet and moist.
Fried Clams: These are equal to my #1 place for clams in NJ, the
Keyport Fishery
in Keyport, NJ. The clams were fairly large, not too chewy and nice and sweet.
French Fries: These were above par. They may have been fresh, but not quite sure. They did seem to have a light coating which I would prefer left off.
Onion rings: Very good. Nice breading. I think the same as the fish breading. Onions were super sweet.
I will miss these great fried clams when we leave Neah Bay.
Pat's Place
, Neah Bay, WA
Our rating 4 out of 5
Rating should probably be closer to a 3.5, but the staff were so friendly I rounded up to 4.
We stopped here two time and both times they were very busy. A lot of locals which means it has to be good. Pat's Place has a
very
limited menu. The basis is Indian Fry Bread. You can have that served either as a desert with honey, sugar, preserves on top or served as a meal with taco ground beef, tomatoes, cheese, etc. on top. We opted for the Indian taco. Which is the Indian fry bread with taco ingredients on top. We had to eat it with a fork. I would have preferred being able to fold the bread and eat more like a sandwich. But overall, it was a good meal, served with major hospitality.
We had the chocolate cream pie (home made). That was good. Wish it had real whipped cream instead of cool whip topping.
Take care,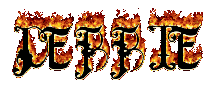 glitter-graphics.com
~~~~~~~~~~~~~~~~~~~~~
WHERE WE'RE GOING:
July 28-Aug. 3, 2013
Riverview RV Park
, Forks, WA
Aug. 4-10, 2013
Silver Cove RV Resort
, Silver Lake, WA
Aug. 12-18, 2013
Coeur d'Alene RV Park
, Post Falls, ID
Aug. 19-28, 2013
Jim & Mary's RV Park
, Missoula, MT
Aug. 29-Sept. 1, 2013 Jennifer's Driveway Boondock, Bozeman, MT
Sept. 2-5, 2013
Mammoth Campground
, Yellowstone, WY (Tentative)
Sept. 6-15, 2013
Horseshoe Bend Campground NFS
, Lovell, WY (Tentative)
Sept. 16-30, 2013
Wheels West RV Park
, Custer, SD
south for the Winter of 2013/214