I usually put my reviews near the bottom of the post, but this review deserves top billing!
Yes, that is not a mistake! This is the BEST SALMON I EVER TASTED!!!!!!
Scott went inside while I stayed outside with the doggies. He brought me out a very generous portion of freshly smoked (still hot) salmon. O H M Y G O S H!!!!
Heaven on earth!~ It is worth spending some time in Neah Bay just to partake of this wonderful delicacy!
The business is a little hole in the wall place. It's just take out and only sells fresh and smoked salmon.
As the owner/chef says, "Germaphobes stay away"
His hours are sporadic.
His kitchen is unusual
But the end product is perfection!!!
~~~~~~~~~~~~~~~~
RV LIFE:
Farewell to the people of the Cape which in Makah is spelled qʷidiččaʔa·tx̌. I could not even being to figure out how to say it. We're on our final day of Cape living. I don't think I'd like to live way out here. This is too far out of the way for me. But I'm glad we came to the most NW point of the continental US.
Guest Post:
Well really, I just stole it from Scott's facebook page!
"We wanted to get to the North-west, the end of the road. Well, this is it (without going to Alaska) Neah Bay, and the Makah Nation Reservation, WA. We will be back tracking on our way out. Beautiful area where the Pacific meets the Strait of Juan De Fuca. A major Salmon fishing area, as the first question of a newly arrived camper is, "how's the fishing?"
Not a lot in the area, but several surprisingly good, little restaurants. Not big menu's, but what they serve is good. We had an amazing walk out to Cape Flattery, the NW tip. Well worth the $10 (good for year) pass. We're glad we came. Next stop, Forks, WA. That may ring a bell to a few of you."
~~~~~~~~~~~~~~~~~
SIGHTS:
Cape Flattery
, Neah Bay, WA
Our review 5 out of 5
We took the 1/3 mile hike to the most NW point of the continental US up to Cape Flattery. If you are ever in the area, this fairly easy hike is well worth it.
Photos will describe much better than words.
Lyla insisted on walking on the very edge of the left side of the walkway. Poor thing must have slipped off at least 3 times.
Foggy, misty day. There is a small island with a lighthouse out in the fog somewhere.
That white paper on the left is a warning of bear and coyote in the area.
Starfish
Lone gull crying for a friend. Sounded like a lost puppy.
Nice photo of my family
Make sure you wear sturdy shoes
~~~~~~~~~~~~~~~~~
PETS:
We met a sweet "pocket" English Setter in town. Belle only weighs 35 pounds.
I want some cheese and crackers too!
Pretty please?????
~~~~~~~~~~~~~~~~
BOOK REVIEW:
(Scott)
Thank you to our neighbors in Port Townsend for the recommendation.
The Cuckoo's Egg
by
Clifford Stoll
My rating:
5 of 5 stars
Kindle version
Excellent, true story of hunt for 1 of the 1st hackers.
~~~~~~~~~~~~~~~~~
Nicely laid out museum with many historical artifacts of the life of the Makah tribe. There's a life size replica of the homes they used to live in and we were able to walk inside to view the different rooms. Very cool.
Of course there's a gift shop. I picked up a pair of Olive Shell earrings for only $4.00
~~~~~~~~~~~~~~~~~~~~
Wasburn's General Store
, Neah Bay, WA
Our rating 5 out of 5
Now of course, if this were in a more populated area, we'd rate it less, but this is the ONLY grocery store in the area. So I rate it a 5 to thank them for being here. Washburn's is a combo grocery, hardware and general merchandise store. Prices are a little high, but when I need some peanut butter (yes, I did it again!), I'll pay the extra $1.
This was a 3 minute walk from our site.
~~~~~~~~~~~~~~~~~~
RV PARK REVIEWS:
Not really a rating. We didn't stay here, but just first impression drive through.
Hobuck Beach Resort
, Neah Bay, WA
Only 10 RV sites sort of in a gravel parking area. But, since there's only 10 sites and you are right on the shoreline, it's doesn't seem so bad.
Beach right across from the sites
Beautiful cabins the size of a park model with loft space.
This park is way out by Cape Flattery so is about 4 miles from the restaurants.
Hide-away RV Park
, Neah Bay, WA
As we were traveling to Cape Flattery, we saw a sign for Espresso and snacks. We turned down the road the painted arrow led to. Hmmm, do you remember the movie Deliverance? Well we went as far as Hide-away RV Park which is also the place for the Espresso...we think. Hide-away has computer printed sheets of paper all over town advertising. They are a brand new RV Park. So new that they are still actually building it. Looks like full hook ups and in a nice wooded area. Well, wooded anyway. Not sure about the neighbors. We were quite nervous and were hoping we didn't end up in a ditch like this truck.
We will be moving on to Forks, WA which is now infamous for the setting for the "Twilight" movies. And yes, we are fans.
Here's a few photos of the area of Neah Bay, WA.
Totem pole in the making
Tall ship arriving. I think they are following us!
Marina loaded with working boats, not pleasure boats
Prepared just in case
Take Care,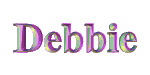 ~~~~~~~~~~~~~~~~~~~~~