~~~~~~~~~~~~~~~~~~~~~~~
PETS:
What a mess! This is what we came home to after visiting with fellow bloggers David & Suzi of
Beluga's Excellent Adventure
.
So?
Who done it?
Was it the butler? the maid? Maybe a bear? More likely one of the resident dogs left behind while we went visiting. Well? Which one? The calm, well behaved 9 yr old or the wack-a-doo, goof ball 2 yr. old? Well since we've been crating the 2 yr. old for fear of getting into trouble, it HAD to be our sweet, calm, we thought well behaved 9 yr old English Setter, Lyla. She has done this 2x's recently. Well duh for us not putting the garbage in the shower or bathroom. We are very disappointed in our little "angel". Maybe we'll have to start crating her and leaving Devin loose.
~~~~~~~~~~~~~~~~~~~~~~~~
UPDATES:
I have been using
Bloglines
for a couple of weeks now and am very happy with this program to replace Google Reader. I find it very simple to use and easier to organize than Google Reader. Try it, you may like it.
Sir Basset:
In my post of
3/10/13
, I spoke of our beloved mascot, Sir Basset having been blown over in the wind and breaking. Not only was he broke, my heart was broke also. I'm happy to say that with some Epoxy glue and some
Great Stuff
Big Gap Filler, Sir Basset aka Humpty Dumpty has been put together again. He's not perfect, but is still up for the responsibility of mascot.
Before
Broken
Spray foam needs sanding and black paint
He looks pretty good from the front. Plus when he holds our sign, his sensitive, scarred areas will be covered.
~~~~~~~~~~~~~~~~~~~~~
RV LIFE:
When I read that David & Suzi of
Beluga's Excellent Adventure
, were going to be at the same campground as us, I had to decide whether I forge ahead and try to meet them, or do I just covertly do a walk by. I really enjoy their blog. They are +(plus) rated by me. Oh hell, we'll only be in the same campground for one day. We could put up with them for that short a time. So I put on my "big girl panties" and emailed Suzi.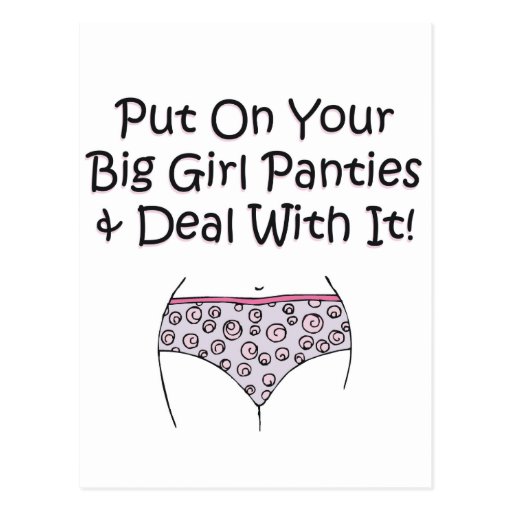 I have a love/hate relationship with meeting fellow bloggers. Both Scott & I are introverts and basically loners. Scott 5x's more so than I am. I do like to socialize here and there, but then I get my fill and NEED some alone time. When I mention to Scott that I contacted a blogger and we're going to meet, he slumps, makes a face and makes me feel like I'm an idiot. We didn't get married until we were 38 yrs old, so I am used to doing things on my own. So there Mr. Party Pooper!
I'm so glad we got together. Upon their arrival, I did walk by with my dogs, to introduce myself. Well we stood there talking and talking and talking. Finally had to stop and meet up later for cocktails.
I was excited to meet their black Standard Poodle, Lewis. Many photos of him are posted running around and playing.
I stopped by their site (only about 100 feet away) around 4:30pm and Suzi asked me if I wanted a "lake" drink or a regular drink. Huh? You've got some splainin' to do.
Dave & Suzi like to have a Gin & Tonic at happy hour. Somehow they knew I liked Gin & Tonics. They must have cram studied my blog. They limit themselves to ONE drink, but that one drink holds a wallop! They would drink Gin & Tonics while sitting out on their lakeside property in NY. Thus "lake" drink. Since I had to make a good impression, I stuck with a regular drink. One drink and I feel pretty good and more sociable. Anything more and I could become too talkative.
I met Lewis and Sasha. Both are sweet, sweet dogs.
Suzi, Lewis, David
Oops, maybe I did have too much to drink. I cut off their heads!
Conversation was easy and really enjoyable. The company of not only humans, but canines also was great. After about 45 minutes - an hour, Mr. Unsociable aka Mr. Party Pooper aka Scott aka Hubby, made an appearance. More chatter. More petting of the dogs.
The sun is going down, it's getting cool. Suzi brings out a hoodie for me. I KNEW I liked her. Thank you. Much better. But we've been visiting for about 1.5 hours and that's enough for me. Hurry up Scott and finish your drink so we can go back home. Nope, both Suzi & Dave invited us to come in for more conversation. I said I was planning on leaving, but they had us x-penned in, so we had no choice. (That is sarcasm, I'm glad we stayed).
Their rig was much too clean and unlived in. But they defended their neatness by stating, they just arrived that day, with no time to settle in yet. Their black lab, laid his head on my lap while I while sitting on the couch. I had to let him do that since he was allowing me to sit on HIS dog bed (couch).
Great time, great people. I hope we meet up again and I'll be sure to ask for the "lake" drink! And even Mr. Downer said he really enjoyed himself and would like to do it again.
Catch me before I faint!
Our time is ending here in Cottonwood, AZ. We have really enjoyed our time here. Beautiful weather, beautiful sights, interesting towns, good restaurants, lots of hikes.
We finally saw some green after too much time in the desert. Cottonwood is part of the Verde (Green) Valley. All along the Verde River is greenery, lush trees and GRASS. Then hike up to higher elevations and we're back to rocks and dirt with just dots of green here & there. But the view is beautiful.
Of course Devin loves being near any water so he can splash and cool off.
The temps have dropped the last couple of days here. See what arrived in the morning?
Snow on the mountains by Jerome
From our campground, Jerome looks like a little "hobbit" town snuggled into the side of a mountain. See the "J" on the mountain? I think that is very cool. J for Jerome. There is also a C for Clarkdale by their town also.
~~~~~~~~~~~~~~~~~~~~~
SIGHTS:
Speaking of
Jerome, AZ
Our rating 4 out of 5
A quick history. Jerome was originally a settlement of the Yavapai Indians. In the 1870's, copper mining was taking over and starved Native Americans out and built stucco structures in the town of Jerome. Very sad, how the Indians were pushed out of THEIR land. (Stay tuned for politically INcorrect Pet Peeve in my next post).
Jerome ended up having two devastating fires within a year or two and it was just too much to rebuild again and Jerome became just about a ghost town.
Today, it is a funky, artsy town and I would think is surviving on tourism. Jerome is less than 1 square mile with just over 300 residents. The streets are narrow and one way only. You can get quite a workout walking from one street to the next with many stairs in between.
Since this was considered a ghost town at one point, the tourism really plays up to that theme. There are haunted ghost tours, rumors of ghosts in buildings, restaurants, etc.
At the entrance of a restaurant
There are plenty of artists here and Indian Art, as well as some good restaurants.
View from Jerome
Streets of Jerome
Being a retired US Postal Worker, I'm very interested in old and odd Post Offices. Jerome's PO did not disappoint. It looks like they still use combo locks Post Office boxes. I didn't see any key slots.
There is no home mail delivery in Jerome. All mail is delivered to Post Office Boxes.
My home away from home.
Above is the old "cash book", which is the accounting book. I worked in the Finance Dept. of the USPS for 5 yrs. I actually used a "cash book", only by my time it was just slightly more modern, but still very similar. During my time in the Finance Dept. they were just starting to use computers. I didn't even know what "menu" meant in computer terms. My supervisor refused to use the computer or even a calculator! That was around 1990. Damn, I'm old!
It's worth a day trip to window shop and stop in for lunch or dinner.
~~~~~~~~~~~~~~~~~~~~~`
RESTAURANT REVIEW:
Our rating 4 out of 5
Very small place. We walked in and the bulk of the dining area is the bar. You also walk right into view of their cake display. Huge cakes and huge slices to tempt you to order dessert.
Tables over in one corner and very loud atmosphere. Luckily it was a fairly nice day, maybe a little cool, but nice enough to sit outside on the covered deck. Overhead heaters helped keep us warm. The wonderful view of the mountains also distracted us from any chill.
Service was good, but abrupt. But there were only two waitresses and it was busy at lunch time.
Hubby ordered 1/2 rack of ribs which came with veggies and steak fries. I ordered the special which was Meatloaf sliders.
RIBS: Very good. The bbq sauce was good, but not sure if it was homemade. Ribs were smoky and tender. A nice touch was the small bowl of warm lemon water supplied to clean your hands of the sticky bbq sauce. This meal also came with a basket of bread and whipped butter. The bread was excellent. Crispy crust and soft centers.
STEAK FRIES: Average. Tasted frozen put in deep fry.
VEGGIES: Now, this was the highlight and showcased the potential of the chef. Shoestring sliced zucchini yellow squash and carrots. Grilled & seasoned, with still a crunch to them. Excellent!
MEATLOAF SLIDERS: Thick slices of good meatloaf with "frizzled" onions, cheese and bbq sauce. Excellent. The frizzled onions were excellent. Just like really good skinny onion rings. Could have done without the bbq sauce. The mini rolls were very good also.
CARROT CAKE: We took this to go. Excellent. 3 - 5 layers of rich, moist carrot cake with cream cheese icing. Icing in between all the layers and of course on top. I especially liked that the icing was not smeared on real thick. It was the perfect balance of cake and icing.
Either the owner or manager was walking around a making sure everything was ok and taken care of. You could see he was keeping an eye on things, but he was also friendly and made us feel very welcome.
~~~~~~~~~~~~~~~~
BUSINESS REVIEW:
My rating 5 out of 5
What an unexpected surprise! In this little less than 1 square mile town of Jerome I find a great yarn shop! A pretty good selection for such a remote area. I ended up spending $70. just on yarn, but ohhhhh, the yarn!
The clerk (owner?) was very nice without being pushy. Answered my questions and suggested pattern combos with the yarn I purchased.
Many sample pieces on display were cool to see that I only saw photos on
Ravelry
.
There are also lots of polished stones and jewelry making supplies.
There is open knitting on Thursdays. Too bad I'm leaving for my next adventure on Thursday morning.
~~~~~~~~~~~~~~~~~~~~~~~~~~~~
NV, CA, OR, ID, WA, MT, ND, SD, WY, then south for the Winter of 2013/2014